Welcome to the Marsh Farm Pages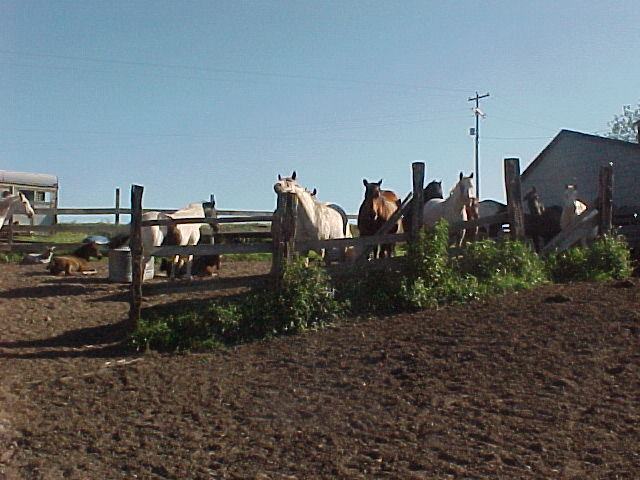 Our Herd
Welcome to the Marsh Farm Home Page. We have been a family owned business since Robert Robinson homesteaded here in Muskegon County, Michigan in 1853 and the farm has gone through many changes in all that time. The place has been by turns a general farm, a specialty crop farm, a dairy farm, a horse farm, and is now becoming a base for several small businesses: horse boarding, dog boarding and computer use education.
Although we would love to be able to make a living exclusively off the land, our times and the World Economy make that increasingly impossible and our task becomes making the best economic use of the resources left us by our ancestors. They would have been the first to point out the stupidity of losing money to maintain an enterprise for romantic or emotional reasons, so we will be moving out of raising horses and hay and into providing services the market seems to be indicating are under-served.
Please check out the rest of our site if what we have to offer interests you............. and thanks for coming!
Our Businesses
The Marsh Farm ~ horses and hay
marshfarm CritterSitter ~ dog, cat, and small animal boarding
marshfarm ComputerTutor ~ computer tutoring, especially for those new to computing
Contact Us
Michael or Paula Hansen
13060 White Rd., Ravenna, Mich. 49451
Phone: (231) 853-6682 ~ e-mail: marshfarm1@aol.com
marshfarm ComputerTutor ~ e-mail: mfComputerTutor@aol.com